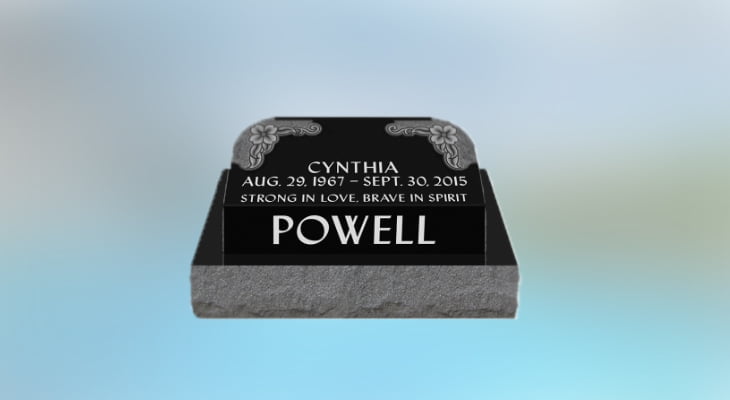 Monuments are the perfect way to commemorate our late family members and friends, but since they are permanent structures on their resting places, everyone strives to make sure to get them right the first time.
Purchasing a cemetery monument is not like buying a piece of clothing that you can replace anytime. Unlike other products and services, once you have got a headstone installed on a gravesite, it is highly unlikely that you will be able to return it if it fails to satisfy you the first time.
Monuments are an essential investment, and they are the last and final purchase made for a loved one. For this reason, you must take your time and perform the necessary steps before finally acquiring the piece.
The first step in purchasing the right monument is to evaluate the monument dealer. Below are the three most important things to keep in mind while choosing the best monument dealer and crafter in Canada.
Quality Guarantee
Cemetery markers and headstones are a great way to pay tribute to your loved ones. A perfectly crafted monument made with the highest quality is essential to maintain its enduring beauty which can peacefully be looked at for many years to come, whenever you visit their grave. Furthermore, a good quality monument will need little maintenance and will help you save money on monument cleaning and restoration.
To make sure the memorial stone becomes an eternal gift to your deceased loved one, the quality of the product and the craftsmanship must be first-class, and the dealer should be able to offer long term guarantee. Below, we discuss some key pointers which you can use to ensure if the dealer is offering a good quality product.
For Sandblasted Headstones
In sandblasted headstones, the details, including lettering and designing, are carved with high-pressure air and sand. To ensure its top quality, you must look for the following things when viewing the dealer's samples.
Lettering and carvings should have adequate depth and should be profoundly and neatly cut.
On a dark color of granite such as black, the engraving should be shallow.
Lettering should have a perfect finish, with crisp edges and consistent spacing.
Headstones with laser engraving should have excellent artwork and detailed designs.
For Bronze Headstones
Bronze headstones consist of a bronze plate mounted on a granite base. These grave markers are made using a casting method in which bronze is poured over a specially made sand mold. If you want a bronze headstone for your loved one, look for the following things in the samples:
Lettering and dates should perfectly be aligned. Make sure that the letters are uniform in size and are not crooked.
The raised sections of the bronze, also known as relief work, should have adequate details.
The samples should have a perfect bronze finish, and the paint and clear coat applied to them should be even with no runs on the final piece.
Personalization
Most companies will only engrave the name, date of birth and death of the deceased person on the tombstone, and would not personalize it.
Personalization is an important aspect when it comes to truly tributing the last gift to your loved one. At Summit Memorials, our team is passionate about helping families create personalized memorials and manufacturing the best quality customized headstones. You can even bring in your unique ideas, designs, pictures, and sketches to our team of designers, and we will help you turn your idea into a reality.
Best-In-Class Customer Experience
The most crucial aspect of purchasing a headstone is to look for a monument dealer that offers the best service design. Make sure that you're getting the best value by shopping with a reputable firm who ascribes to the Monument Builder of North America's code of good practice.
Along with this, customer service is also an important aspect when it comes to selecting the best monument dealer.
Choosing a monument for your loved one is a very emotional process, and if the team you select does not care about your grief and needs, then it can become a problem for you. To make sure this does not happen, always choose the most professional and experienced team that treats you with the utmost care and consideration.
About Summit Memorials
Summit Memorials takes pride in helping you honor your loved ones with high-quality granite and bronze memorial stones throughout Alberta and Saskatchewan. Visit our website to learn more about our quality products or contact us now for customized service.