When selecting flat grave markers, it's crucial to consider three key factors: the type, materials, and costs involved. Our knowledgeable team at Summit Memorial's is prepared to assist you in determining the most suitable flat grave marker for your loved one.
Feel free to contact us or visit our office for personalized guidance. In the meantime, here's some essential information to keep in mind.
Why Should You Choose A Flat Grave Marker?
The three types of monuments we sell are pillow, flat grave marker, and upright. They all have unique qualities that should be considered before you choose the right one. If you prefer a memorial that sits level with the lawn and lays flat on the ground, a flat grave marker is an ideal choice for you.
Types Of Flat Grave Markers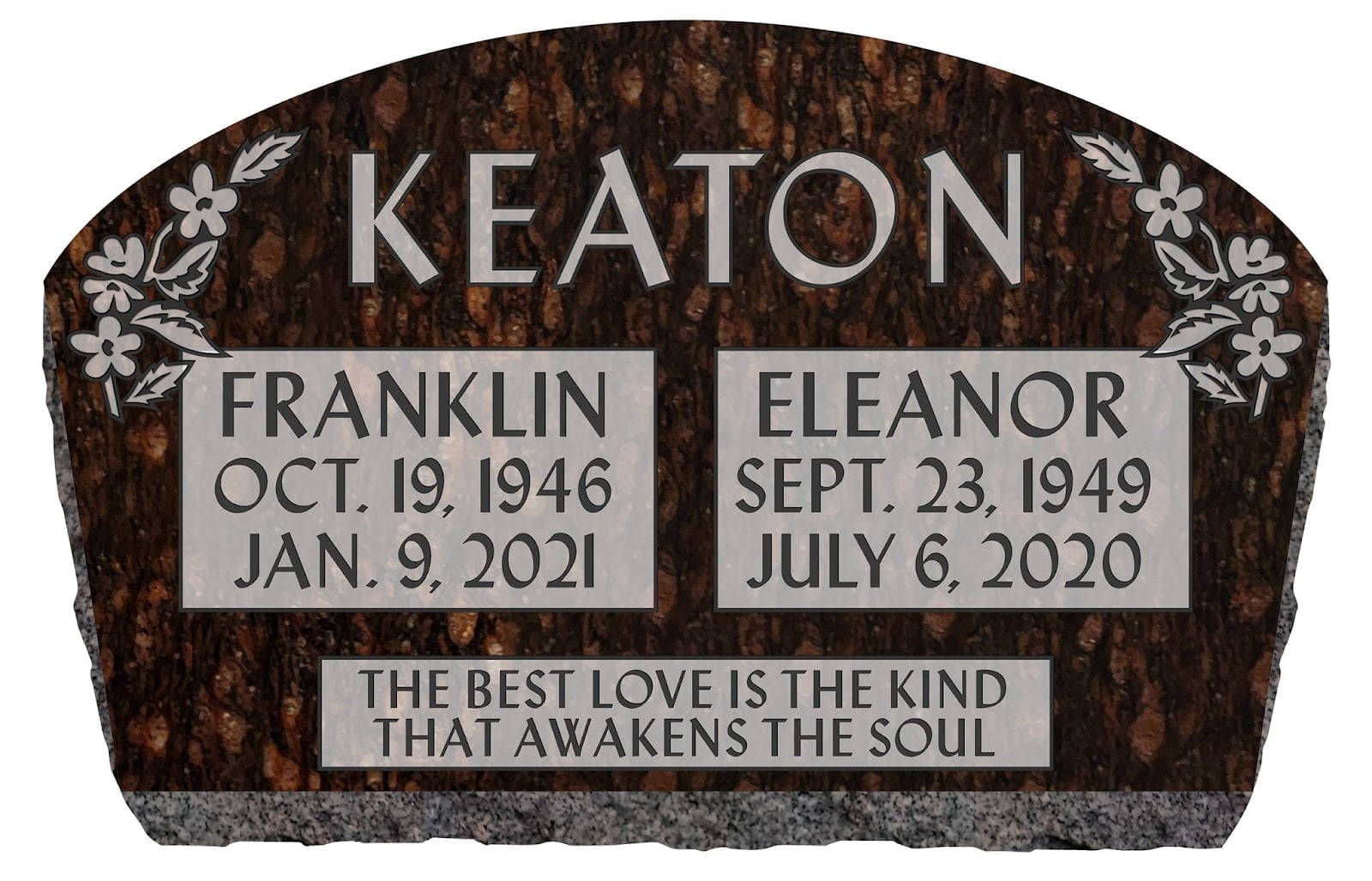 Flat grave markers either lay flush with the ground or are placed on either a granite or concrete foundation.
Our flat grave markers come in many shapes with various designs. You are only limited by your imagination. For example, we can make double flat grave markers for spouses as well as uniquely sized flat markers for infants. While the common shape for a flat grave marker is rectangular, we can customize the shape to any form you desire.
If you aren't sure what you're looking for, you can talk with our skilled designers to come up with the perfect monument to memorialize your loved one.
Flat Grave Marker Materials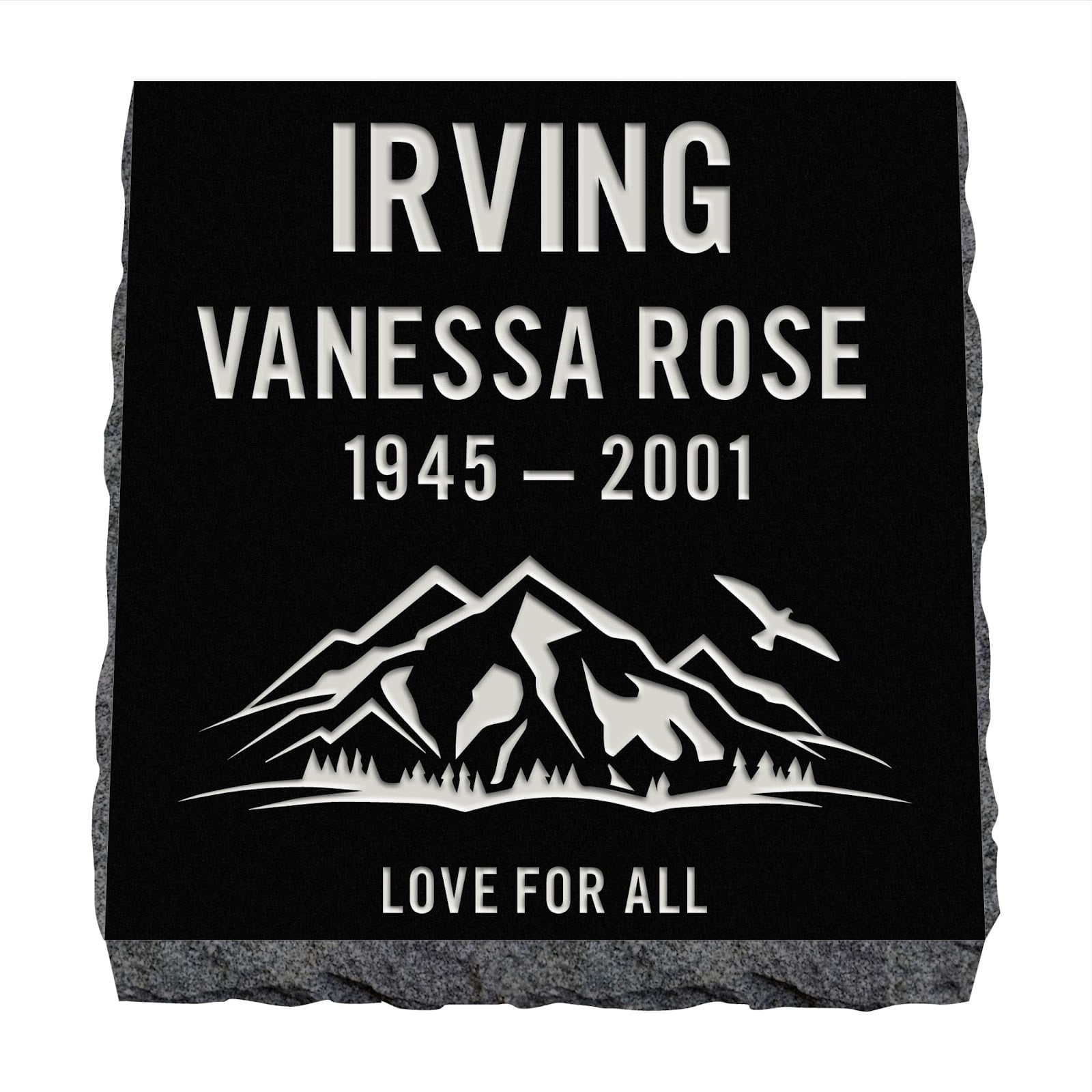 Once you've chosen the shape and design of the flat grave marker, next you need to determine the materials. Flat grave markers are made from either granite or bronze. It is worth noting that the preferred material for flat grave markers is granite, as it is more versatile with regard to font and design selection.
Not sure what material you want? Our experts can walk you through the look, feel, and aesthetic of the various materials in our showroom, or you can browse through our brochure.
One way to ensure the longevity of your loved one's monument, regardless of its material, is to have it routinely cleaned by a professional monument company that can provide reliable monument cleaning services.
Flat Grave Marker Costs
The cost of a grave marker is determined by considering a variety of factors, including the material, size, shape, and number of polished surfaces. Because fewer materials are used, and less labour is needed, flat grave markers cost less than upright monuments and pillow monuments.
Any inscription, as well as one of our standard designs on the face of the monument, is included in the cost of the chosen stone. Our prices even include two hours of custom artwork.
One thing to keep in mind regarding text is that the more lettering you want to see on the monument, the smaller we will have to make the font to ensure it fits. Additional monument accessories may be added, including dura photos, vases, and a glass inlay.
These are just some of the many things to consider when choosing a flat grave marker. Feel free to browse our website and reach out to us so we can get working on the perfect monument for your loved one.
About Summit Memorials
Our specially trained staff tries to alleviate some of the stress during the toughest time of your life by providing high-quality memorial services and products. The headstones that our craftsmen build are the best in the business. You can see examples of that craftsmanship here.
At Summit Memorials, we provide our customers with premium quality and well-crafted monuments, headstones, tombstones, and grave markers. For more information about our services, visit our website or contact us today.